Where The Burden Rests In Salvation (a corrupt gospel places burden upon the sinner)
I Know Who Holds Tomorrow | Don't Let Satan Make A Monkey Out Of You | A Biblical Examination Of Baptism
(excellent .pdf books authored by Dr. Max D. Younce; video sermons; audio sermons; radio programs; hard copies available)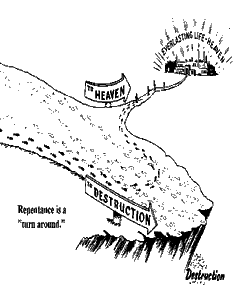 Get Off the Train of Self-Righteousness!
CLEAR PRESENTATION OF THE GOSPEL
(awesome MP3 sermon by Pastor Curtis Hutson; also, please read, SALVATION CRYSTAL CLEAR)
You say, "Preacher you're trying to scare me! You're right . . .
"by the fear of the LORD men depart from evil" (Proverbs 16:6b).
Helpful resources — Fundamentals | Heart Burning Truth | Helpful Articles | Soapbox | Revival | God Loves People | Truth | Prayer
---
A SPECIAL PLACE IN HELL!!!
Deuteronomy 32:22, "For a fire is kindled in mine anger, and shall burn unto the lowest hell..."

The devoutly Christian, honourable, martyred, Senator Nancy Schaefer (1936-2010). We love you Nancy!
Listen to a Few Good Attorneys, Professors & Judges Expose CPS Corruption!
[how the Administrative Courts, a corrupt 4th branch of government (MP3), steals children from U.S. citizens!]
"It has long, however, been my opinion, and I have never shrunk from its expression, (although I do not choose to put it into a newspaper, nor, like a Priam in armor, offer myself its champion,) the germ of dissolution of our federal government is in the constitution of the federal judiciary: an irresponsible body, (for impeachment is scarcely a scare-crow,) working like gravity by night and by day, gaining a little to-day and a little tomorrow, and advancing its noiseless step like a thief, over the field of jurisdiction until all shall be usurped from the States, and the government of all be consolidated into one. To this I am opposed; because, when all government, domestic and foreign, in little as in great things, shall be drawn to Washington as the centre of all it will render powerless the checks provided of one government on another and will become as venal and oppressive as the government from which we separated." —Thomas Jefferson in a Letter to Charles Hammond, August 18, 1821

---
Thank God for Preaching Preachers!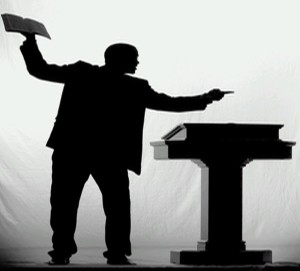 The Independent Baptist Movement (an excellent MP3 sermon by Dr. Shelton Smith)
Thank God for the Bus Ministry!
Acts 5:42, "And daily in the temple, and in every house, they ceased not to teach and preach Jesus Christ."
---
"I'm against sin.
I'll kick it as long as I've got a foot, and I'll fight it as long as I've got a fist. I'll butt it as long as I've got a head. I'll bite it as long as I've got a tooth. And when I'm old and fistless and footless and toothless, I'll gum it till I go home to Glory and it goes home to perdition!" —Billy Sunday

"Cry aloud, spare not, lift up thy voice like a trumpet, and shew my people their transgression..." —Isaiah 58:1
"I've stood for more sneers and scoffs and insults and had my life threatened from one end of the land to the other by this God-forsaken gang of thugs and cutthroats because I have come out uncompromisingly against them." —Billy Sunday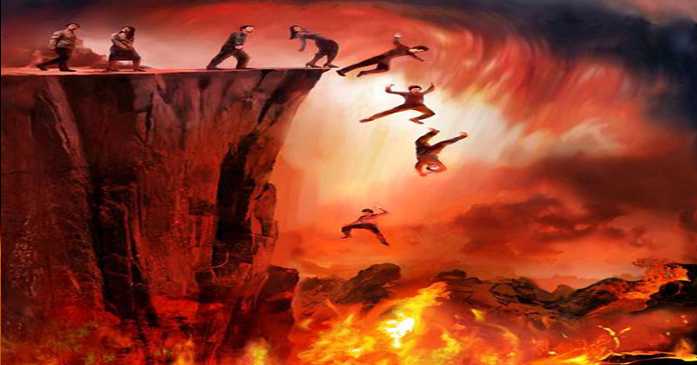 NOBODY IS LAUGHING IN HELL!!!
(Evangelist Phil Kidd — Awesome MP3 sermons & videos by Brother Kidd)
---
I Never Knew You (free .PDF Version)
The Horror Of The Great White Throne Judgment And How You Can Avoid it


The Bible Teaches a Pretribulation Rapture!
SOME GOLDEN DAYBREAK (awesome book by Pastor Lee Roberson, D.D., 1909-2007)
Larry Harrison's Christian Book Gallery
(reprints of rare and out-of-print Christian classics)
---

Pastor Jack Hyles (1926-2001) Praying

Exploring Prayer With Jack Hyles | Meet The Holy Spirit | Let's Go Soul Winning!
You're never wasting your time when you pray!

---


(MP3 sermon by Dr. Hyles; to be saved trust Jesus as the Lamb, not Lord or King)

This website created in Jesus' precious name, Who is the sinless Lamb of God!
It's Not The Shedding Of Jesus' Blood That Saves, But The 'SPRINKLING' Of That Shed Blood

THE BLOOD OF THE LAMB (MP3 by Dr. Jack Hyles; there's only one way to Heaven, by the blood!)

---

Public domain. No rights reserved. May be distributed freely.

All content posted on this site is commentary or opinion and is protected under Free Speech of the First Amendment.

Website Created December of 2005 A.D.

What Is The Gospel?
(by Pastor Harry Ironside)